Alder Lab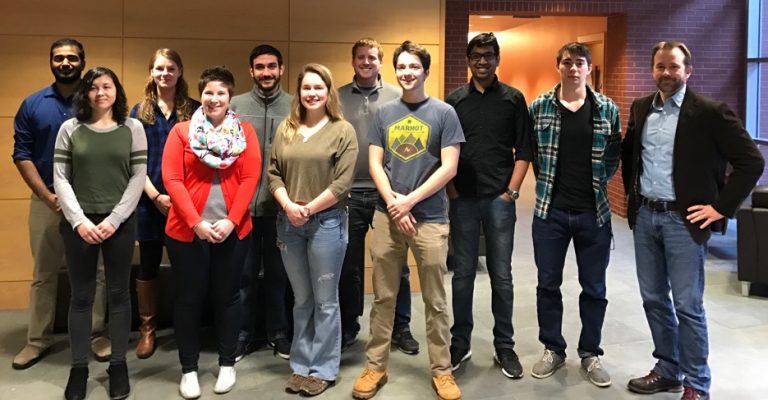 New Publications
Bae, M., Lee, Y., Park, Y.K., Shin, D.G., Joshi, P., Hong, S.H., Alder, N., Koo, S.I., and Lee, J.Y. (2019) Astaxanthin attenuates the increase in mitochondrial respiration during the activation of hepatic stellate cells. Journal of Nutritional Biochemistry 71: 82
Calzada, E., Avery, E., Sam, P.N., Modak, A., Wang, C., McCaffery, J.M., Han, X., Alder, N.N., and Claypool, S.M. (2019) Phosphatidylethanolamine made in the inner mitochondrial membrane is essential for yeast cytochrome bc1 complex function. Nature Communications 10: 1432
Alder, N.N. (2019) Fluorescence spectroscopy and its applications in analyzing biomolecular processes. In: Biomolecular and Bioanalytical Techniques: Theory, Methodology and Applications
Alder Lab News
New PhD Graduate

PhD candidate Melissa Brundin has completed her dissertation "Investigation of the Protein-Membrane Interactions of the Tim23 Channel Subunit" and did a remarkable job at her defense. Congratulations, soon-to-be Dr. Brundin!
New PhD Candidate

Wayne Mitchell passed his qualifying exam and is now an official PhD candidate. Congratulations, Wayne!
New PhD Graduate

Sally Chamberland is a newly-minted PhD from the Alder Lab. Congratulations, Dr. Chamberland!